When Jodie from Witty and Sarcastic Book Club asked me if I wanted to be a part of her weeklong celebration of self-published authors of course I had to say "Yes!" since her ideas are always fantastic!
---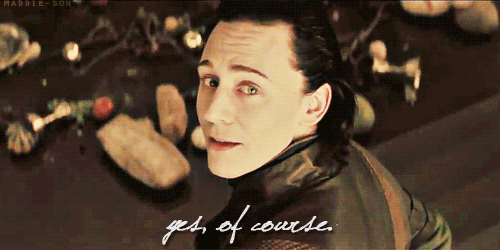 Looking through my list of books I've read on goodreads this year less than a quarter were traditionally published – so I suppose it's fair to say I'm a big fan of self-published authors.
Since I cannot possibly read and review a book a day this week I am going to revisit some authors who I already reviewed and showcase some of their books.
---
Today on Day 1 of Self-published Authors Appreciation Week, we'll start with Terry Tyler who writes post apocalyptic thrillers.
I read and reviewed 3 of Terry's books and would recommend them all. I'm looking forward to reading her latest release, Megacity and have two other titles on my kindle waiting patiently – that's how good her books are.
Terry was also one of the first people to take part in my Indie Spotlight series on my blog. She very kindly helped me reach out to the first few authors who took part in that series. Here is her interview. Here is the blurb for her latest book, Megacity:
Megacity (Operation Galton #3)
The UK's new megacities: contented citizens relieved of the burden of home ownership, living in eco-friendly communities. Total surveillance has all but wiped out criminal activity, and biometric sensor implants detect illness even before symptoms are apparent.
That's the hype. Scratch the surface, and darker stories emerge.
Tara is offered the chance to become a princess amongst media influencers—as long as she keeps quiet and does as she's told.
Aileen uproots to the megacity with some reluctance, but none of her misgivings prepare her for the situation she will face: a mother's worst nightmare.
Radar has survived gang rule in group homes for the homeless, prison and bereavement, and jumps at the chance to live a 'normal' life. But at what cost?
For all three, the price of living in a megacity may prove too high.
Megacity is the third and final book in the dystopian Operation Galton trilogy, and is Terry Tyler's twenty-third publication.
'As long as some of us are still living free, they have not yet won. Anyone who refuses to live as they want us to has beaten them. That's how we do it. That's how we win.
---
Here are the three books I reviewed:
My Review of Hope (Operation Galton #1)
'We haven't elected a Prime Minister, we've elected a lifestyle'.
As the fourth decade of the 21st century looms, new PM Guy Morrissey and his fitness guru wife Mona (hashtag MoMo) are hailed as the motivational couple to get the UK #FitForWork, with Mona promising to 'change the BMI of the nation'.
Lita Stone is an influential blogger and social media addict, who watches as Guy and Mona's policies become increasingly ruthless. Unemployment and homelessness are out of control. The solution? Vast new compounds all over the country, to house those who can no longer afford to keep a roof over their heads.
These are the Hope Villages, financed by US corporation Nutricorp.
Lita and her flatmates Nick and Kendall feel safe in their cosy cyberspace world. Unaware of how swiftly bad luck can snowball, they suspect little of the danger that awaits the unfortunate, behind the carefully constructed mirage of Hope.
Terry Tyler's nineteenth published work is a psychological thriller that weaves through the darker side of online life, as the gap between the haves and the have-nots grows ever wider. Whether or not it will mirror a dystopian future that awaits us, we will have to wait and see.
---
My Review of Wasteland (Operation Galton #2)
"Those who escape 'the system' are left to survive outside society. The fortunate find places in off-grid communities; the others disappear into the wasteland." The year: 2061. In the new UK megacities, the government watches every move you make. Speech is no longer free—an 'offensive' word reaching the wrong ear means a social demerit and a hefty fine. One too many demerits? Job loss and eviction, with free transport to your nearest community for the homeless: the Hope Villages. Rae Farrer is the ultimate megacity girl – tech-loving, hard-working, law-abiding and content – until a shocking discovery about her birth forces her to question every aspect of life in UK Megacity 12. On the other side of the supposedly safe megacity walls, a few wastelanders suspect that their freedom cannot last forever… Wasteland is the stand-alone sequel to 'Hope', the second book in the Operation Galton series, and Terry Tyler's twenty-first publication.
---
In 2024, a mystery virus ravages the entire world. 'Bat Fever' is highly contagious and one hundred per cent lethal.
A cottage tucked away in an isolated Norfolk village seems like the ideal place to sit out a catastrophic pandemic, but some residents of Hincham resent the arrival of Jack, Sarah and their friends, while others want to know too much about them.
What the villagers don't know is that beneath Sarah's cottage is a fully-stocked, luxury survival bunker. A post-apocalyptic 'des res'.
Hincham isolates itself from the rest of the country, but the deaths continue―and not from the virus. There's a killer on the loose, but is it a member of the much-depleted community, or somebody from outside? Paranoia is rife, as friend suspects friend, and everybody suspects the newcomers.
Most terrifying of all is that nobody knows who's next on the list…
The Visitor is Terry Tyler's twenty-second Amazon publication, and is set in the same world as her Project Renova series, while being a completely separate, stand-alone novel.
---
About Terry Tyler (taken from Amazon)
Terry Tyler is the author of twenty-two books available from Amazon, the latest being 'Megacity', the final book in the dystopian Operation Galton trilogy. Also published recently is 'The Visitor', a post-apocalyptic murder mystery set in the same world as her popular Project Renova series. She is currently at work on a psychological thriller that centres round an internet dating con, but has not yet finished with devastated societies, catastrophe and destruction, generally. Proud to be independently published, Terry is an avid reader and book reviewer, and a member of Rosie Amber's Book Review Team.
Terry is a Walking Dead addict, and has a great interest in history (particularly 12th-17th century), along with books and documentaries on sociological/cultural/anthropological subject matter. She loves South Park, the sea, and going for long walks in quiet places where there are lots of trees. She lives in the north east of England with her husband.
Find Terry Tyler here:
Amazon | goodreads Author page | Terry's blog | Twitter
---
Related Posts
---